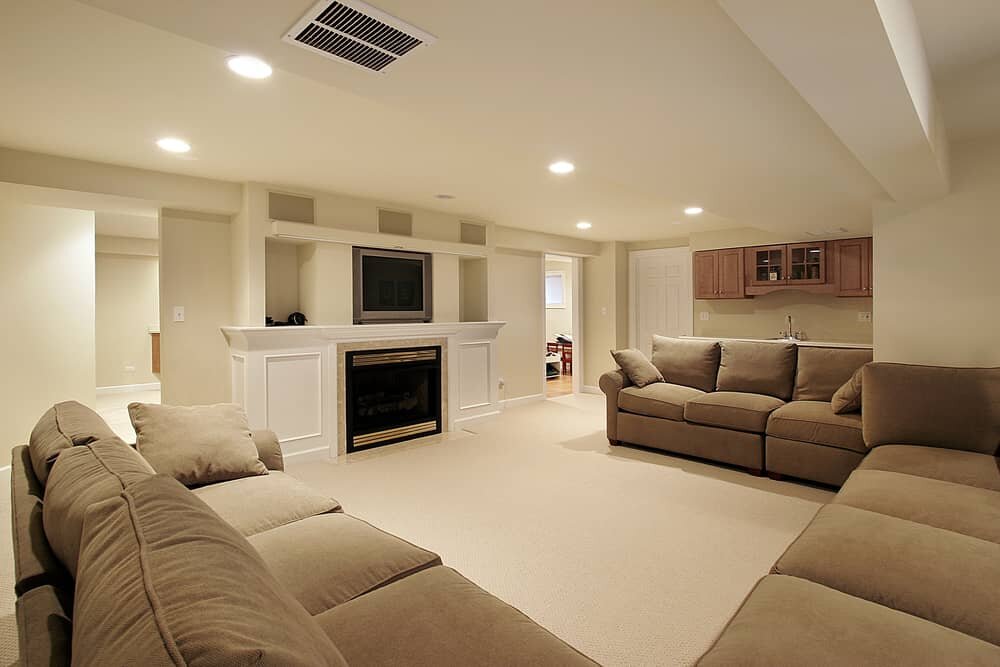 Is a basement renovation in the winter on your to-do list? RenoDuck can be an excellent renovation partner for you.
The reality is that the optimum time to devote time and effort to a basement remodeling is during the winter months. A winter basement redesign converts underutilized space into more bedrooms, baths, and common areas where the family may assemble. Whether you want to create a fun play zone or a man cave in the basement, make sure your design reflects your intended purpose for the space.
We provide full-service solutions to help you create the house of your dreams. When you consider the amount of effort that goes into a winter basement makeover, you might question why now is the best time of year to do it. The majority of people do not consider winter to be the best season for home improvement tasks. In the winter, it's usual for families to hibernate. When spring arrives, people are focused on school and work, then bring out their home to-do list. While the spring and summer months are ideal for external improvements, there's no reason to put off interior upgrading until the warmer months.
When the winter weather arrives, you can relax, knowing that there's no better time to renovate your house than now. Now is the time to complete your unfinished basement so you can benefit from the extra living space throughout the year. Do you avoid going down to your basement in the winter, even if you have a finished basement, because of the cold? Basements may be cold and unpleasant in the winter, making the area less than ideal. A few little changes may go a long way toward making basements more comfortable and usable throughout the year.
When the weather outside is chilly and windy, it's the ideal time to focus on interior work. You may also ensure that your house is equipped with all of the necessary elements to keep your family warm and comfortable throughout the season. Our experts can assess energy efficiency elements such as the efficiency of your HVAC system and opportunities for improving insulation throughout this remodeling.
Another factor to consider is how your house will be used throughout the Christmas season. When working on interior house improvements, keep in mind that initiatives that can upset family customs should be avoided.