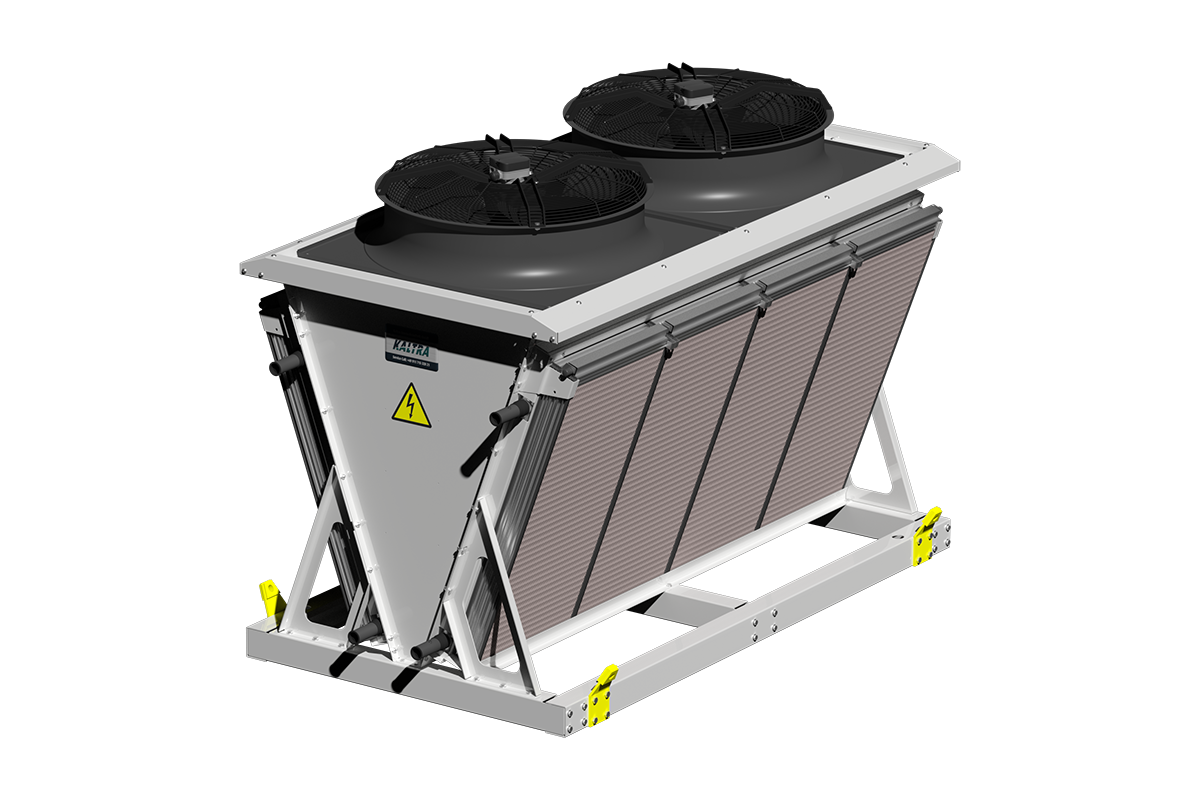 Katra dry coolers are smart solutions to take advantage of free cooling technology when the ambient temperature allows them to be used. Structurally, they consist of cross-shaped copper tubes and protruding aluminum fins, which provide not only compact dimensions, but also high performance. All Kaltra dry coolers can be installed in conjunction with our gasket plate heat exchangers.
The main advantages of Kaltra dry coolers are:
Widest range of industrial dry coolers liquids.

Cooling range 16-1800 kW.

Reliable and corrosion-resistant design.

Ease of installation and maintenance.

Compact dimensions with high performance per m2 of the installation area.

Electronic fan control technology reduces noise and energy consumption.

Eurovent certified.
Free Cooling units of the Kaltra series are designed for use in process water cooling systems due to heat exchange with the ambient air in the autumn-winter period. They usually work in combination with the HTHO circulating water supply unit: in the summer (up to Т.с. = + 5 ° С) the water is cooled by the HTHO installation, in the winter (at Т.с. Below + 5 … + 10 ° С) – the BF unit. The nominal design concentration of ethylene glycol is 50%.
The Kaltra free cooling unit consists of two main units: the main unit and a dry cooling tower (dry cooler) of the OSA series. In the plate heat exchanger of the main unit, heat exchange between cold glycol and warm water returning from cold consumers. The dry cooler circulates in a closed-loop using a pump built into the main unit and is cooled in a Kaltra dry cooler. The main free cooling unit is located in a heated room, and the Kaltra dry cooler is located outside the building. The BF free cooling unit is connected to the hydraulic circuit in series with the installation of the HTHO circulating water supply.